I spend the day looking for new and exciting things to tell you about bacon. It's our passion and our meaning in life. Most of the time, we like what we find. After all, finding interesting ways to enjoy bacon is always a great idea! But sometimes, in our search, we come across something so crazy, even we don't know what to do with it. This is one of those things. A few days ago, Jones Soda company announced that they were releasing a new soda: a bacon-flavoured soda.
The idea behind the drink?
Jones Soda company is famous for releasing all sorts of wacky products – they have a turkey-flavoured drink, for instance, and they regularly do drinks for the presidential contenders in election years. But this one is kind of different. This bacon-flavoured drink has been developed in collaboration with a company that makes Bacon Salt [Side Note: We like those guys]. And it suggests that it is "refreshingly meaty." You might also notice that the guy on the bottle is wearing a bacon outfit similar to the one we described here. So, kind of nuts, but also kind of awesome.
The site says that the drink is intended for the holidays, which is confusing. Is bacon a new holiday treat? I'm not arguing against it, but I didn't know this was a thing. As well, it comes in a gift pack which includes bacon-flavoured popcorn and bacon-flavoured lip gloss. This does seem to imply that this is not a drink for regular consumption, but a novelty present for people who love bacon. Which, you know, if you like bacon, it might be fun. But wouldn't it just be better to eat some bacon?
The Taste Test
Of course, the most important question is: what does it taste like? You can watch some seemingly candid reactions to the flavour of bacon soda here: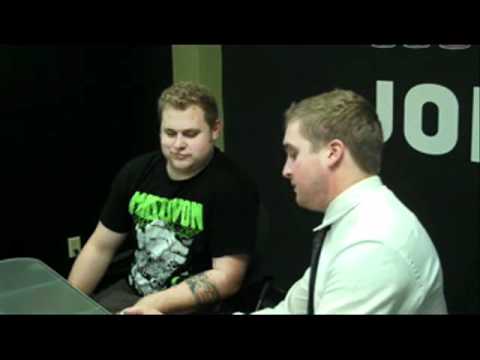 As you can see, most of the people in the video do not seem to be huge fans. The overall note is that it tastes meaty – one woman describes the flavour as being like her Sunday dinner. Once again, I might agree: I love bacon, but I'm not sure that I want it in liquid form!
You can see another reaction here. (Just a warning – one of the guys does use a swear word.)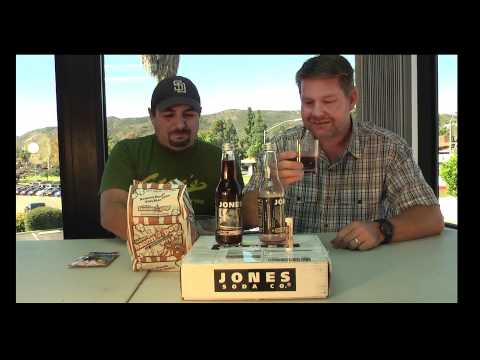 Once again, they do not appear to be fans. The NY Daily News did a taste test of their own. They even found some bacon fans to try it, and the reaction was pretty similar. A waiter at a steak-house said, "As much as I love bacon, it just turns me off." Uh-oh.
The alcohol connection
The makers also suggest that you should use it to mix some drinks. But, if it tastes bad by itself, will it taste better with alcohol? And as we've already pointed out on this site, you can make great-tasting drinks with bacon-washed alcohol. Instead of tasting like bacon in a blender, bacon-washed alcohol adds a subtle smoky flavour to the drinks.
The final word
I think the general lesson we should take away is that bacon is best when it is just simple bacon. Try to fancy it up too much, or get too gimmicky, and it might not be the best idea. If you want some bacon, keep it simple: go out and cook some!
[Editors Note: We have not tasted it ourselves. If Jones doesn't send us a few to test. We will definetly ship some in and test it out and review it ourselves.]
Image by Jones Soda