Bacon doesn't really need any advertising. It pretty much just advertises itself. But I still like to watch bacon advertisements cause a) they are about bacon and b) they are usually pretty funny. So with that in mind, here are some of the funniest bacon ads on Youtube.
Village Inn
A slow-starter, this one has a good payout. I really like the sound of the scream. I could probably watch this one a few dozen times just for the scream. It also really speaks to me because I'm often making talking bacon faces on my breakfast plate.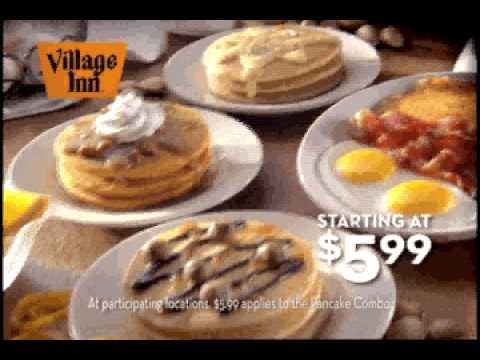 Nudist Lean and Low Bacon Ad
This one apparently won a Cannes Lion in 1992, and I can totally see why. It's about a group of nudists who talk about their love of bacon. Although it doesn't have much to do with bacon, the hilarious and carefully placed objects that prevent any naughty parts from being shown – I am saying this is borderline SFW – making it worth a spin or two. I particularly like the thermoses.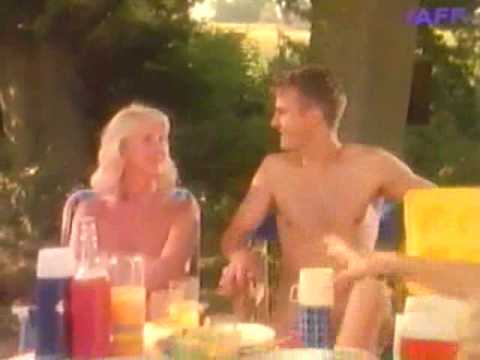 Maple Leaf Reclosable Bacon
This ad has a great idea – using bacon as a way to propose marriage – but what really makes it great is the acting. The tears of the guy when he accepts the proposal are especially hilarious. I didn't notice it the first time I watched the ad, but a nice touch was how the package is meant to look like an engagement ring box. Uhm, and reclosable bacon packages? That's actually a great idea!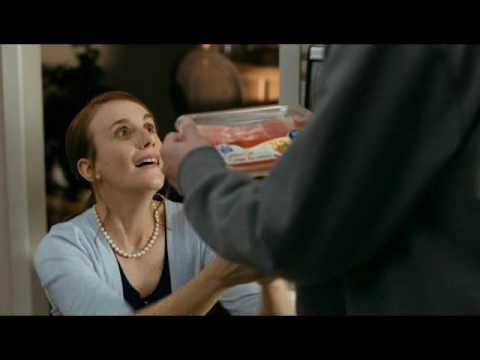 Sizzlean Bacon
This one is an ad for Sizzlean bacon from 1978. It, strangely enough, features Carol Potter, who is best known for playing the Mother of Shannon Doherty and Jason Priestly on Beverley Hills 90210. Although the ad itself, aside from some campy over-enthusiastic acting isn't terribly funny, the last image of an aristocratic turtle likes to sell lawnmowers does kinda make this worthwhile. I also didn't know that bacon shrinkage was such a huge problem for many people.
Beggin' Strips
This one isn't really for bacon – it's for a dog food. But after watching it, I can't see much difference between me and the dog when I'm looking for bacon. I think hunger for bacon can also make me unable to read words.

Bacon McFeast
This ad is from Sweden. Which makes it strange to begin with. But it also appears to be a straight-faced parody of a Swedish ad from the 80s? And everyone has big hair and tanning with aluminum foil and they are celebrating the holidays and eating "Bacon McFeasts"? (Which, like, why don't we have something called the Bacon McFeast in Canada?) I could watch this one a few times for just the hairstyles.
Kiwi Bacon
This one is my favourite. It features a vegetarian who secretly loves bacon. After watching it, I think I have a greater appreciation of the secret hell of vegetarians. Just think about it: they can never never never have bacon. Ever. They must be just so sad. Or going crazy like the woman in this ad.
Do you have any favourite bacon ads?