With one week to go before the Holidays, you are probably struggling to think of a special gift for the loved women in your life. They can be tough to buy for, and they can be very reluctant to give you clues if they think that presents are a good way to prove your affection. But if your female partner/girlfriend/best friend is anything like you, and is anything like an awesome person (which she should be!), she is probably pretty fond of bacon. So why not give her the gift of bacon this year? After all, there ain't anything much more awesome than bacon. To give you some ideas, here's our list of five good bacon gifts for the lovely bacon-loving lady in your life.
1. Bacon Bath Salts
After a hard day, most ladies appreciate a relaxing soak in the bathtub. And many of them use all sorts of kooky additions to the bath water to make it more appealing. So why not add some bacon? I'm not an expert on these sorts of things, but I imagine that there has to be some skin benefit to soaking in bacon-infused water. I'm positive of it.
You can find a recipe for bacon bath salts here. Basically, the recipe involves putting Epsom salts in a mixture of bacon grease and liquid smoke. The resulting mixture will give off a deliciously meaty scent when you plunge into your bath. What would be a better way to relax, than to luxuriate in the odour of bacon? I can certainly imagine that the men in a bacon-soaked lady's life will appreciate it!
2. Bacon Lip Balm
With winter in full swing, 'tis the season for dry lips. What better way to moisturize them than with a bacon-flavoured lip balm? Just the smell will surely get her saliva glands working overtime to help produce the most moisturized lips this side of November. Sure, it's only a stocking stuffer, but aren't the best gifts the most useful ones?
3. I Heart Bacon Underpants
When we talked about bacon-themed clothing a few days ago, we briefly mentioned some bacon underwear for women. But there's a whole wack of bacon clothing for the ladies out there. We particularly like this pair of "I Heart Bacon" underwear. Of course, this underwear is probably more of a gift for the boyfriend or husband of the lady that receives it. But that's the best kind of Christmas present, right?
4. Bacon Earrings
Jewellery is always a good idea for a lady in your life if you aren't sure of what to get her. Although you may not have enough cash to splurge on a trip to Tiffany's, you can still get some thoughtful pieces. For instance, you can pull out these sweet bacon earrings. If these particular ones don't tickle your fancy, there are a bunch of other pieces you can choose from at Etsy. The other great thing about bacon jewellery is that IT GOES WITH EVERYTHING. And you know it's something that she'll truly love.
5. Bacon Perfume
Well, it doesn't actually exist, but we can only dream!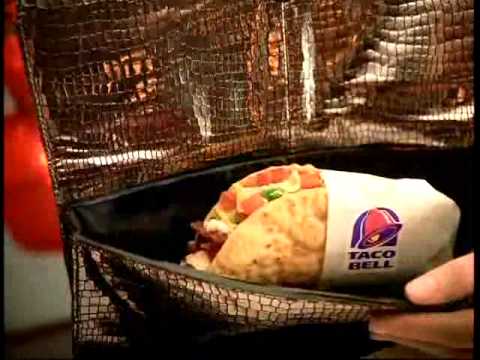 What other bacon gifts could you give your special women friend in your life or if you are a women what other bacon gifts would you like?