Bacon and cupcakes are pretty much opposites in the food world. Bacon is salty, savoury and is often served with breakfast. Cupcakes are usually sweet and they are served as a dessert. But despite being opposites, both are delicious. And as we know, opposites often attract. Bacon and cupcakes are no exception. Today, I thought I'd explored the delicious and wonderful world of bacon cupcakes. I'd advise you not to watch the following videos unless you've eaten – they are pretty mouthwatering.
Bacon Grease Cupcakes
The most obvious way to combine bacon and cupcakes is to change pretty much nothing about your favourite cupcake recipe and just add some bacon grease instead of butter. As we've told you in the past, you can substitute bacon grease for butter with a 1:1 ratio. The result will be just a deeper, richer flavour to your cupcakes, without much of a noticeable bacon flavour. In fact, unless you tell the folks you give them to, they probably won't notice. But here at the Republic of Bacon, we want to go deeper and farther with our bacon love. We want to shout it to the world! Not noticing bacon flavours? That's for wimps!
Savoury Bacon "Cupfakes"
Another way to combine bacon and cupcakes is to make savoury "cupfakes" – savoury flavoured cupcakes that are less dessert-like. The creator on this livejournal made Cheddar Chive and Bacon Cupcakes by altering a cheddar biscuit recipe. The result reportedly tastes more like some dinner biscuits you'd pour gravy on than a traditional sweet cupcake. It even comes with an avocado-flavoured frosting!
Or you can watch Jackie from Kitchenpoetry, make a set of Gruyere, Mushroom and Bacon Cupcake. This is one of those videos I warned you about. The thought of gruyere and bacon together is kinda driving me wild.
While the previous cupcakes had a touch of sweetness to them, these are complete "cupfakes" – they don't have any sugar or sweetness to them, except in the frosting. You could definitely eat these for breakfast. They almost seem like a muffin/omelette hybrid to me.
Sweet Bacon Cupcakes
But with savoury bacon cupcakes, I still think you are cheating a bit. Where's the fun of making bacon cupcakes if you don't try to combine it with "real," sweet cupcakes? This Howcast.com video shows a pretty basic "Bacon Cupcake" recipe. They don't specify the flavour beyond that; however, due to the maple syrup, cinnamon and nutmeg, I imagine it has a bit of a cross between a ginger snap/maple flavour. Oh, and it'll taste like bacon. Do they need anyone to lick the bowl?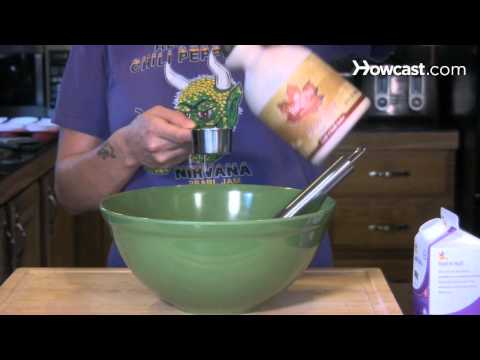 I don't understand why they don't include some bacon grease, though? Going too far?
Uhm, and this video is just awesome. Keavy Landreth and her friend Megan taste test some of the bacon cupcakes she makes at her Kumquat Cupcakery (it's in NYC). And they confirm my suspicions. Chocolate bacon cupcakes taste good, but like the two flavours are fighting. On the other hand, bacon cupcakes taste delicious. (How could maple and bacon not go together?) As well, Megan show she's a true bacon fan by repeatedly demanding more bacon for her cupcakes. Clearly, we need to issue both Megan and Keavy a passport to the Republic of Bacon – but only if they bring their bacon cupcakes along.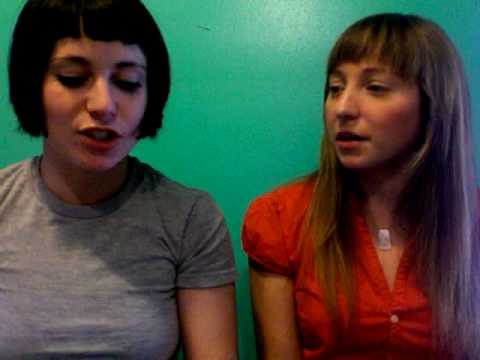 Have you ever made bacon cupcakes? Would you? What would you like to put in your bacon cupcakes?