It's TGI Friday, so we like to spread a little link-love across the Information Baco-Highway to a blog we love to read. This week I've decided to highlight the awesomely titled Skulls and Bacon website. It is run by the mysterious MetalChick666. And it is, as you'd expect, about everything skull and bacon-related. Seriously: MetalChick writes about bacon and skulls. I'm guessing for the gothy bacon fans in our audience, this is probably a vision of heaven. We may not be that into the skull part of the site, but we still love it's bacon-focus. Here's a pick of some of our more recent favourites.
Bacon AT-AT
Skulls and Bacon pointed out this gem to us: a bacon-covered AT-AT. For those of us who were more into bacon than we were into Star Wars when we were younger, an AT-AT is one of those massive motorized troop carriers seen in the Empire Strikes Back. If you look closely, you will notice that this is a slight bit of a cheat: the bacon was attached to a foam model of the AT-AT (you can see some of the foam peaking through.) Even so, this bacon-covered AT-AT was made from 40 pounds of sweet, sweet bacon, and took about 21 hours of non-stop frying and assembly to make. The makers are also the geniuses (?) behind the BAK-47 – an automatic machine gun made of bacon.
Bacon Lamp
Like us, MetalChick knows that some of the best bacon-related stuff can be found on etsy.com. One that I hadn't seen before was this handsome bacon lamp. It is made from "artisanal ink and paper" (Really? Artisanal paper for a bacon lamp?). And as she points out, this lamp is a great deal more functional than some other bacon lamps on the market. Think of it as a matching appliance for your bedside table, along with the bacon alarm clock.
Jolene Sugarbaker's Caffeine Candy Energy Bacon
Skulls and Bacon has also pointed out this how-to video by Jolene Sugarbaker. Jolene Sugarbaker is apparently a "trailer park queen," and appears to have a series of videos. In this video, Jolene shows you how to make some Caffeine Candy Energy Bacon. Basically, think of some candy-coated bacon with coffee crystals sprinkled on it. I'd also recommend watching it, cause, uhm, it's KINDA NUTS. Think of it as sorta like Hairspray meets Paula Deen. Or maybe it's just exactly like Paula Deen.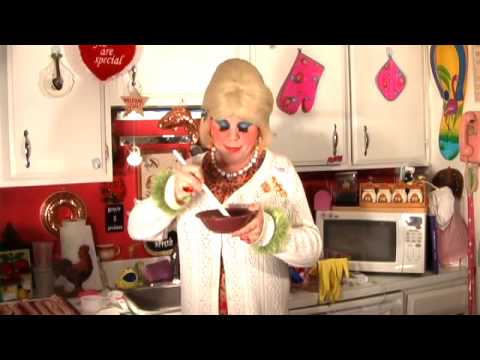 Skulls and Bacon T-Shirts
Like any other responsible site on the Internet, Skulls and Bacon sells t-shirts paying homage to their site. They do look pretty snazzy, with a skull floating above some delicious strips of bacon. The skull logo is designed by designer and illustrator TS Rogers. They have even achieved a small measure of fame: Top Chef contestant Andrea Curto-Randazzo wore the shirt in one of the show's episodes, and she has even worn it to her interviews. If the shirt is not your thing but you want to pick something up with the logo, they have a whole wack more of stuff at MetalChick's zazzle store.
Do you have a favourite bacon blog? Where do you go (aside from the Republic of Bacon) for your bacon-related news?