I seem to be always pointing out the wonderful things that Americans are doing with bacon. Today will be no different (are they having more bacon fun than us?). Recently, on Twitter I've noticed the growing popularity of #bacon tweetups among our American friends. Are bacon tweetups going to be the next big thing?
Bacon Potlucks for the Digital Generation
Tweet-ups, for the uninitiated, are meetings of Twitter users. Since many Twitter users meet new friends entirely through Twitter, tweetups can be useful ways for these new friends to meet IRL (in real life). Adding bacon to the mix only seems to make sense. Bacon is, after all, a potent social lubricant.
A good example is a recent one held in Indianapolis, Indiana. It was organized by the Naptown Buzz and Utter Oddcast. The idea was simple: you bring a bacon-flavoured snack, or a pound of uncooked bacon. Beer was provided by a local brewery. Eventually, if all goes well, everyone gets drunk and eats as much bacon as they can handle. It's like one of those old-fashioned pot lucks, except that you actually want to eat all of the food.
The Dream we all Dream of: Bacon Sushi
You can see pictures of the dishes that were made here. Dishes included bacon brownies, bacon noodles, bacon oatmeal, and of course, piles and piles of bacon. Oh, and bacon sushi, the thought of which has left me incredibly hungry. I really really want some bacon sushi. Like, I know that it kind of misses the point of sushi to have bacon sushi. But it misses the point in such a wonderful, tasty direction!
Bacon Tweetups on Youtube
David Scott Smiley, a local radio host, provides us with a video overview. My only issue: people don't seem that excited? Are folks in Indianapolis just used to bacon falling from the sky and so a bacon tweetup is sort of humdrum for them? Smiley does seem to spend too much time on the bacon oatmeal, which of course is a snooze. Bacon is amazing, but it's not like it's all-powerful.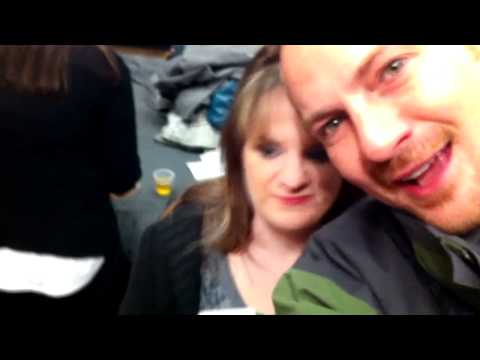 Oh, and I should mention that the video ends with an interview with a woman who brought a bacon rosebush to the event. I don't quite see how this fits into either the "pound of uncooked bacon" or "bacon treat" category. But you know – bacon roses? WHY THE HECK NOT. I'd certainly find bacon roses more romantic than the other, non-baconfied kind. What are non-bacon roses going to do for me, after all? Smell nice? I have bacon for that!
The Indianapolis bacon tweetup is optimistically labelled "#1" – which presumes there will be other numbers following it. But it isn't alone – there was one in Hawaii in 2009 at the Big City Diner. Photos of that event can be seen here. And you can watch a three-part thirty minute (!) video of the event. Part one is below. Two cities, two bacon tweetups? I smell a trend!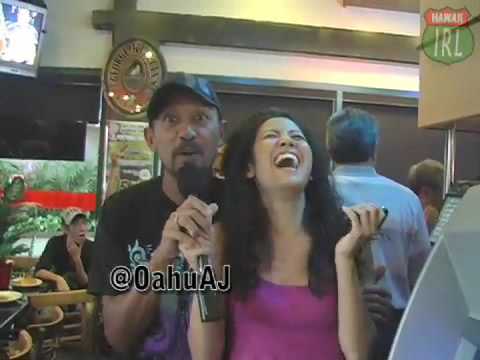 A Simple Proposal
Folks, we have Twitter here in Canada. We have excellent cooks and people who love bacon. We even have something the Americans don't – we have real Canadian bacon. Why is the wondrous idea of a bacon tweetup not spreading across our great nation? I refuse to let this crime continue any longer. I'm setting a deadline, and I want you all to promise to adhere to it: a Canadian bacon tweet-up needs to go down this year. And when you do set one up, make sure to invite everyone at the Republic of Bacon!
Image Provided by Hawaii